Dedicated To America's Defense (detail), RTomens
***
Monday - burn Iannis Xenakis' Persepolis to disc and play...to try out the new blanks, which work, thankfully - I didn't know because I dont know much about technical stuff so I gambled on a cheap stack of 100. His noise competes with that made by the builders next door - they're big Polish men who I can't tell to fuck off, or even be quieter because they're just doing their job, the sound of which Xenakis is doing his best to counteract although, weirdly, not by drowning out (haven't got it on loud) but by imitating the buzz of their saws, consequently nullifying them, like a form of white noise - well it is noise made by a white person...
***
The Big Edit of Shadows (working title), a cut-up 'novel' comprising of texts collected over several years, gets under way...here we see the author reading the first few pages and no, there hasn't been a power cut, he is outside at night...
***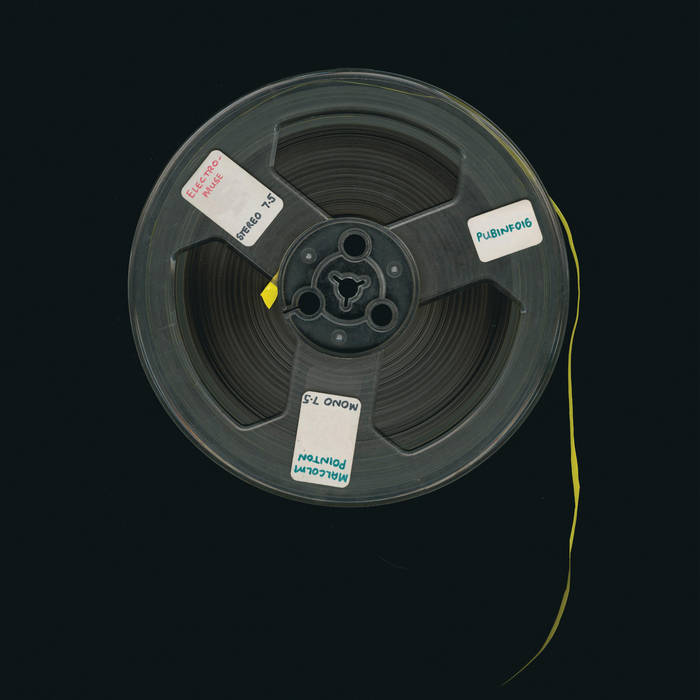 Swap Xenakis for the Malcolm Pointon comp, Electromuse, on Public Information - obvious similarities between the first track and Xenakis, although Pointon probably never stretched a creation to an hour in length. But it is a fine kind of noise and we have top UK vintage electronics archaeologist Ian Helliwell to thank along with Public Information. Pointon began his tape music voyage of discovery in 1969 having been inspired in part by Stockhausen. He had worked for the BBC, doing what, I don't know, but I wonder if it's coincidental that the same organisation should have spawned it's own school of tape music pioneers earlier in the 60s. Whatever, this is a great collection, not basement tape excavation for the sake of obscurity. Then Wakes The Ice is as good a piece of tape trickery as I've heard, complete with chopped vocals that William Burroughs would have been proud of, play it all back...backwards too. As a bonus, in keeping with what is almost a tradition in these kinds of collections, we hear Malcolm introducing Symbiosis and describing the kit in a typically English 'BBC voice'. First class release.