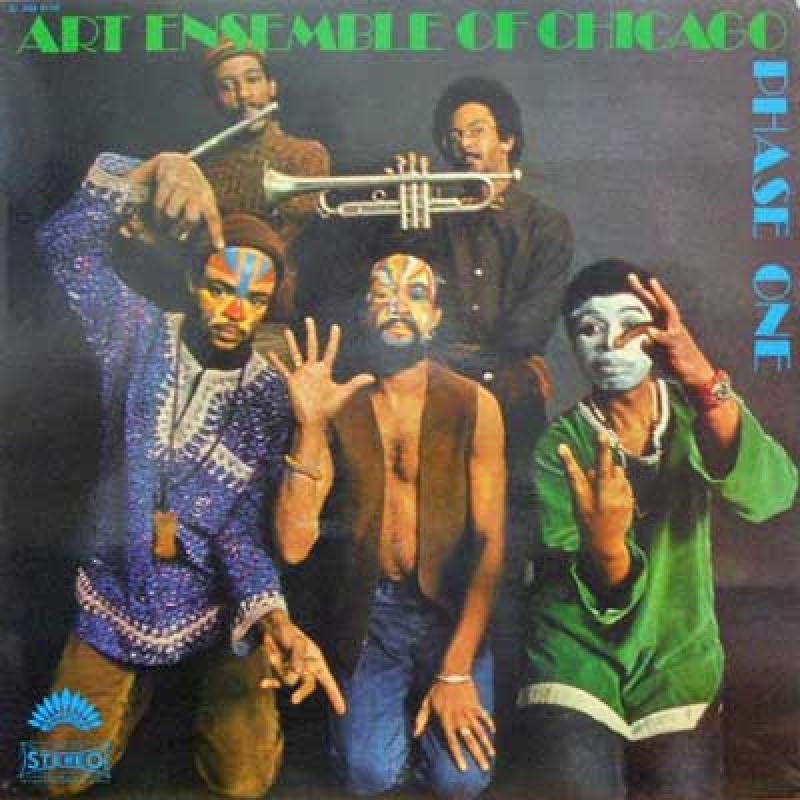 Someone shared this announcement on FB today...
ART ENSEMBLE OF CHICAGO
1st, 2nd, 3rd February 2017
On-sale now for Cafe Oto members
On-sale next Wednesday (12th Oct) publicly
Roscoe Mitchell / flute, alto and soprano saxes
Hugh Ragin / trumpet, flugelhorn and piccolo trumpet
Junius Paul / double bass
Don Moye / drums
Good news? I
think
so, but half the band are missing, or two thirds, or is it three quarters? I was never any good at maths but three original members aren't there because two are dead and one's become a Buddhist monk. Are they still the Art Ensemble, then? Of course. I think The Stylistics still play supper clubs and there's only the younger brother of one in the 'band' - something like that. Soul groups do that a lot. The Fatback band played London recently but who's left I have no idea and besides it's not 1975 so I didn't bother going.
Unlike Funk bands the AEOC weren't (cynical past tense) bound by an era despite rising in the late-60s to play free range 'Jazz' (more about that word later) fade a little by the mid-70s before returning with a boom to record for ECM in the 80s and play London, where I saw them a few times. Besides, they were always 'ancient to the future', or their 'black music' was, as they stated. Not as futuristic as Sun Ra, perhaps, but there in spirit.
Now Lester Bowie and Malachi Favors are communing with the spirit in the sky whilst Joseph Jarman does so on earth, from a mountain top, probably, being very Zen, a Buddhist priest, actually. Can the 'new' AEOC be any good? Well, yes, compared to most, I imagine; just not the AEOC I knew. Could anyone replace Jack Bruce in Cream? I don't know why that idea springs to mind...thinking essential components of a unit...unit structures, or the molecules that make up the biological speciality of a species (I never was any good at biology). Monk was Thelonious Monk and whoever played with him had to become Monk-like. Ornette Coleman had a musical system, or philosophy, which all players had to adapt to. The Art Ensemble may have had a loose collective 'philosophy' but the point is they played together as a specially integrated unit from being together so long and developing that ESP-like symbiotic relationship.
I don't know if Rock bands ever reach the same level. I cited Cream, who seemed to get close. Didn't Jack Bruce and Ginger Baker have a private joke about wanting to emulate great Jazz bands therefore appointing Clapton as Ornette Coleman (behind his back)? Or did I dream that? Did I dream seeing Lester Bowie hang a big bass drum around his neck on stage to play 'major'? Is my past all one long dream?
Rock bands have natural leaders in their singers but some tried to stretch the boundaries with long solos, like Led Zeppelin and, I think, Grateful Dead, although I've only ever heard about ten minutes of GD. Blame the drugs (theirs, not mine). Long guitar solos never did much for me once I'd stopped listening to Adult Rock (around the same time Punk happened, coincidentally). So, as an early teenager I loved Adult Rock, then as a late-teen fell for Teen Rock or, you might say rather cynically, adolescent noise, ignoring any adult intellectual themes espoused by certain Punks such as political anarchy, Situationism and whatever Wire were going on about. In my 40s I first heard Raymond Scott's
Soothing Sounds For Baby
...you figure it all out.
Early in the clip below Lester Bowie makes the point that Jazz used to also be a 'dirty word' ( a euphemism for sex) and is hence tainted from birth, as he sees it. He's not the first player to try and distance himself from the label. Miles Davis did it, Mingus too. Rather than embrace the term and promote it's endless potential, for some it was a noose around their necks, a genre trap they struggled to avoid. Don Cherry said 'that's canning it if you put a label on it like jazz'. Hampton Hawes said 'I think the word jazz was more or less made up by white businesspeople'. Richard Davis said 'as long as it's swinging and feels good it's jazz!'
It's clear why the AEOC offered 'Great Black Music' as an alternative, but they only dabbled in other genres, such as Reggae, Funk and Rock; mostly remaining true to their roots in the 60s free range Chicago scene. The amazing thing about that is what they made of it, their own special brew, rather than appearing fossilised. Watching them 'live' never felt like a nostalgic trip or, considering my age at the time, a look at the past. I sensed the history but it felt alive and very much in the present. I suppose great improvisation is one long 'solo' in time, unlike Rock or Soul bands who can't help but play the past in the form of songs that made their name long ago.
So today I learnt that the Art Ensemble are still here now. I'm sure the new members are brilliant players. I may even go and see them. But just as I can't recapture my relative youthful self who saw the original line-up, they can't be the band they once were and therefore be as great. I can only imagine the experience being tinged with a little sadness, haunted by the man in the white coat.