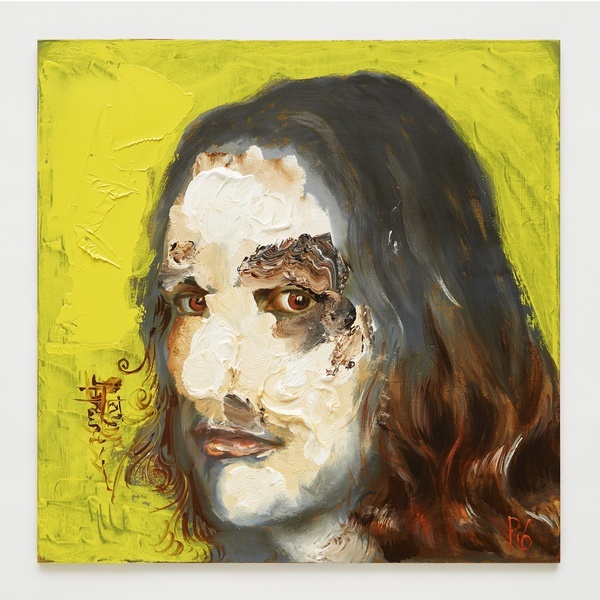 Only a fool, or a genius, would dare mess with Jazz today. So you might think. Jazz has a history that does not forgive. The recordings amount to a dense mass of components linked by transitional phases in time, some of which, side-by-side, appear totally unrelated. Changes. Some would say, and probably did at the time, that Ornette Coleman had no right to play a little plastic horn, never mind unleash his 'Free' version of what was already, by the end of the 50s, a 'sacred' music.
What was once the defining soundtrack of the Modernist (20s) era sounds dated to those uninterested in context or, god forbid, that old thing called 'swing'. Each generation comes to Jazz with restraints in place, be they duffel-coated Brits of the 50s (Trad revivalists) or their sharper, older siblings, the Mods, with their taste for cooler sounds and better-dressed icons of Blue Note album covers. The button-down big beat of Blue Note stalwart Art Blakey and his various messengers have retained their appeal since 80s revivalists rediscovered them.
Some hip-hop sampled Jazz, most notably Gang Starr's Jazz Thing (1990) but many others adapted the warm funky tone of an acoustic b-line for their purposes. In the 90s, both Techno and Drum & Bass producers would mess with Jazz but the source material, the inspiration, was Fender Rhodes-style Fusion and Herbie Hancock's electric advances, which were easier to sample, or imitate with the right gear. It took little more than a shimmering keyboard sound plus, perhaps, syncopated hi-hat programming to give an impression of 'Jazziness' in the production.
Since then samples may litter a million productions, skewed, screwed or plain slabs of the Jazz thing. Now, for the Brainfeeder label (founded by Flying Lotus, grand-nephew of Alice Coltrane, therefore part of the 'real' Jazz bloodline), comes Mitchel Van Dintheris's Fool. It is, he states, 'both tradition and me fooling around', so he has his cake and eats it. How digestible this tomfoolery would be to the less flexible Jazz fan is another matter. For those of us who took part in reviving the post-war modernist Jazz tradition in the 80s whilst welcoming those energetic fools of the day, Rip Rig & Panic, it may be easier to enjoy Jameszoo's creations.
My finger hovered over the 'delete' button when hearing the first track, Fluke. The challenge for all modern producers is to impress early on, in these times when we all demand to be captured quickly before consigning the music to that vacuum where barely-played files reside. Fluke is toytown tinkling, similar in mood to the kitsch 'funk' Mike Paradinas made in the mid-90s and hardly 'Jazzy' in any sense. Yet as his moniker suggests, Dintheris isn't about to stay put in one mode, thankfully. The second track, Lose, although similarly lightweight, suggests an unravelling of common sense adherence to melody or rhythm in favour of naive, tentative improvisation, a kind of openness that's welcome to these ears. Soup's initial noodling doesn't promise much until it's bolstered considerably by 'live' drumming and a concentrated burst of sax, neither of which develop into anything as old hat as substantial solos, of course, but they are enough to lend weight to the proceedings.
It's an album that gets deeper as it progresses, wisely, one might say, for fear of scaring away Jazz-lite listeners at the start. Bang in the middle, Wrong is one of the right moves, allowing guest players to do what they do best, namely play the Jazz hell out of their instruments (drum kit in this case). It's a tougher, more interesting direction, one that should have prevailed throughout, but then I'm ignoring the 'fool' part of all this and Dintheris's claim to have been 'coming to terms with myself' in the process.
Finished albums as learning curves or self-realisation projects hardly bode well for the listener, yet Fool's appeal ultimately lies in that very idea; one of learning, of attempting something that's apparently beyond all but accomplished musicians. The best way to make that work is to get some on board, as he did, without letting them take over, therefore ruining the idea completely. In that respect, Dintheris is brave; firstly to release the results of his experiment and secondly to dare to rein in those with the chops to make it all sound like Proper Jazz.
Sun Ra once suggested musicians should 'do something right and make a mistake'. Bearing that in mind, Jameszoo 'mistake' in messing with Jazz yields more interesting results, in places, than albums by musos who fear making fools of themselves.