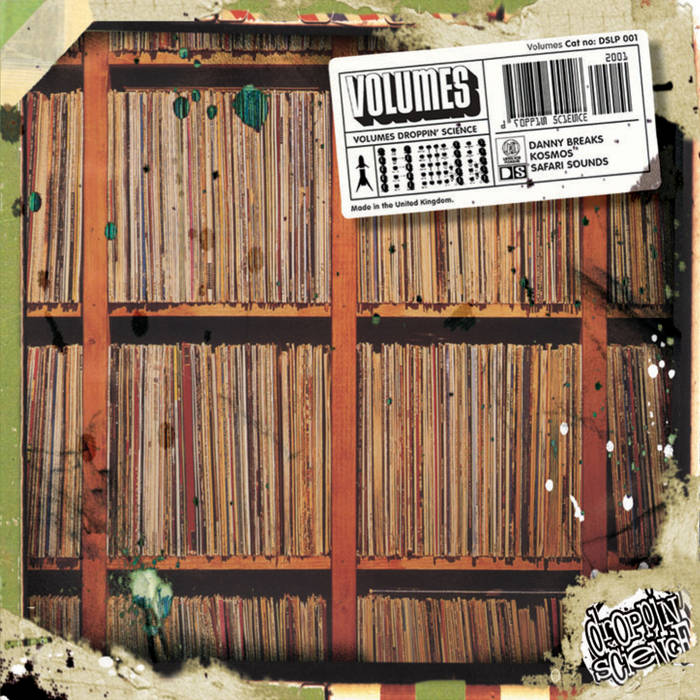 PLAY IT LOUD - HE'S DANNY BREAKS AND I'M SURE HE'S PROUD OF HIS TRACK RECORD! 'old on...
'steady on your left...get ready on your right'...
...who knew Danny Breaks' Droppin' Science had a Bandcamp page? Oh, you did, well, I wasn't wise to it until the other day by chance linkage. Time loses me - how old are these tracks? Don't I know some of them from 20 years ago? What vintage are they? Who cares? Isn't D&B still going, or, actually, in an updated form, perhaps? Ask
Simon Reynolds
'cause I don't know much about the modern scene and can barely remember the old one....as you can tell...
...I remember a friend also called Danny from a time when Jungle was just starting to happen but I was running a club called Giant Steps on Frith Street, Soho, playing Rare Groove, Hip-Hop, Jazz and stuff - he'd come in raving about Raving, off his head (he knew what he was doing, though, being a chemical biologist, or something) nattering away about raves he'd been to - me remaining unimpressed (too old(school) for that shit). Five years later I'd be in the basement of Blackmarket Records (also Soho) getting Nicky to play me tunes, which worked best midweek when it was quiet and I could be there because I was on the dole (but DJing, don't tell the tax man, or the SS, please). Otherwise it was a rammed Sat with folks vying for tunes, like bidders at an auction...
...back then I was buying Danny Breaks...now he crops up again and, yes, I'm enjoying them as much as I did then - I'll say they're giving me more pleasure than anything else at the moment, which makes me sound like some old Junglist in his fatigues 'n' slippers, I know...go to
the album
, anyway...and play it loud...
***
Bought the BFI's DVD of Ken Russell's
The Devils
the other day cheap charity shop fashion - I don't even like his films, generally, in fact, there's only one Russell I do like and that's
George
, not Kurt - but it was so cheap. What a film! Blown away we were, chins on the floor when they weren't moving up and down as we chomped cheesy balls (don't laugh, when you get to our age you'll take great pleasure in such things even if, like time, they disappear as soon as you bite on them). Derek Jarman's brilliant modernist sets enhance the deranged atmosphere (why does the 17th-century look like Bauhaus crossed with Gothic? You wonder), Peter Maxwell Davies' full-on dissonant score, Oliver Reed magnificent as Urbain Grandier, 17th-century torture, possessed nuns, mad doctors - it's got the lot.